We don't have a ton of venues for acquiring textile supplies where I live. I live in a mid-size Midwestern city and we have the usual major fabric and craft stores. There may be some smaller places I don't know about, but I usually do my buying at thrift stores (fabric and hoops) and online (fabric, hoops, patterns, trim, etc.). I figure if I'm supporting small business, even if it's not local, that something, right?
Ok, all this is a roundabout way of coming to the fact that I love browsing fabric on etsy. There are so many many fabric sellers. And they each offer something unique. Because rather than being warehouses for all types of fabric, they each specialize in a given style and type.
Two I love: Fabricana, specializing in upcycled Indian saris, and Miss Matatabi, specializing in Japanese prints.
Alas, I just visited Fabricana and the owner is on vacation. Do check back later. She's usually got a much larger cache of offerings.
This one is up right now, though. Love. I can feel the silkiness through the screen…that sounded weird.
Here's what I bought from Fabricana, one of my very first etsy purchases. It's a bundle of sari scraps that now comprises a patchwork curtain over the window in our back stairway.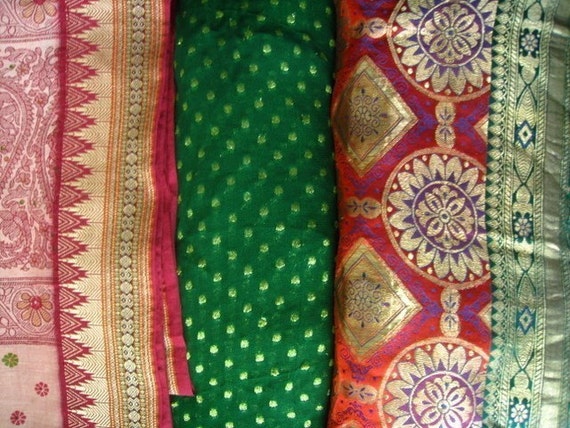 Oh, and two peacocks, cuz who doesn't need those?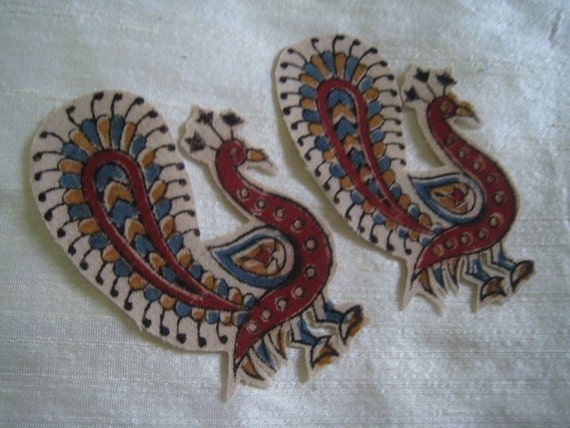 Meanwhile, over at Miss Matatabi: swoon-inducing, saliva producing, Japanese loveliness.
I could browse both these shops for hours. (Ok, I already have.) Some of the pieces seem to precious to cut and sew on—they are works of textile art on their own.
xoxo, Shannon