So, why did I not post the rest of last week? Because, oh. my. glob. I have been running around like a chicken with my head cut off. My little guy started school last week (not so little any more, he's 11, and will be looking down at me soon). My day job grew demanding for a moment and we had a family wedding on Saturday. Plus the little guy started fencing lessons. So fun!
Also, I was kind of sick most of the week. Oi. So, there are all my myriad excuses. And now, I'm back. With new shop items! From Adventure Time.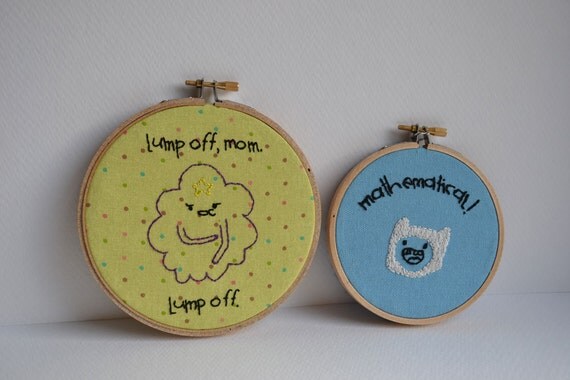 Listed in the shop here and here.
Are you an AT fan? What are you stitching, btw? I'd love for you to share a link in the comments.
Hugs!
Shannon