Well, it's been a week – bad me! And to be honest, I haven't been stitching much. I've been going to physical therapy for tendonitis in both of my hands. And rest is the main prescription, so I'm slacking on the embroidery front.
What I have been doing is working. (Get ready for the least exciting photo on the interwebs.)
Spending time with my boys. (That's better…)
Trying to get this furry companion to stop being scared of his adopted family (us). He does seem to enjoy hockey though, so, bonus. (Here comes an artsy–, ahem, grainy–black and white.)
And generally mucking around in this sloshy mess.
Sorry, should have spared you that. It's the effects of the now-too-familiar polar (effing) vortex and the general havoc is has wrought. (Wreaked?)
Anyway, thought I'd share some of my internet finds with you since I have nothing too stitchy to offer today.
In the vein of wishing for the arrival of spring, two loveable robins by Mirjami Design.
This great sunshine softie by Handmade Romance
Stitched tag featured on Cloth, Paper, Scissors
"Mountains at dusk" by Shop Hoopla
Cool collar by One Man Trash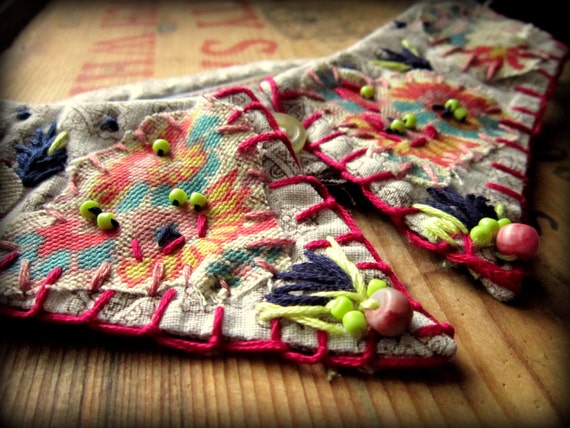 And, lastly, these bloomin' amazing boats by Ann Wood
See you soon!
xoxo, Shannon