Embroiderer Sarah Homfray (trained at the Royal School of Needlework — how freakin' cool is that?) has a great website filled with kits and supplies. She also has an etsy shop.
The first thing that caught my eye was the kit for this lovely white work bee.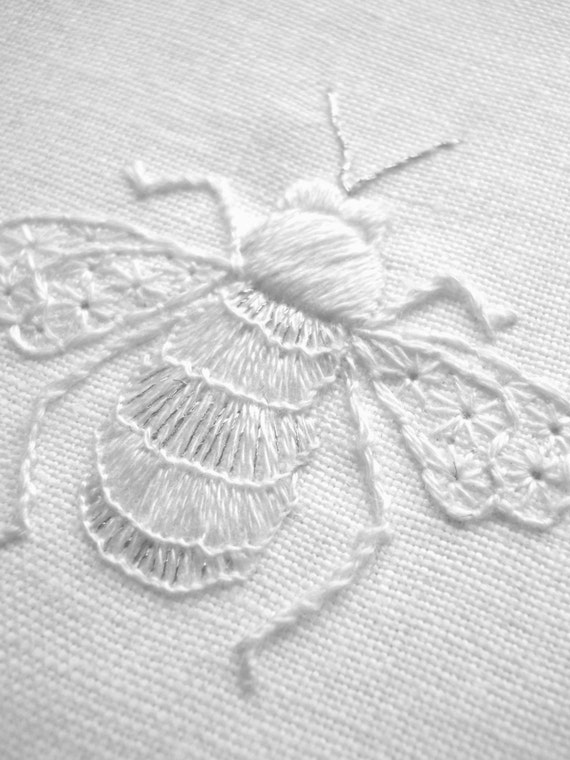 And check this out: William and Kate clothespin dolls.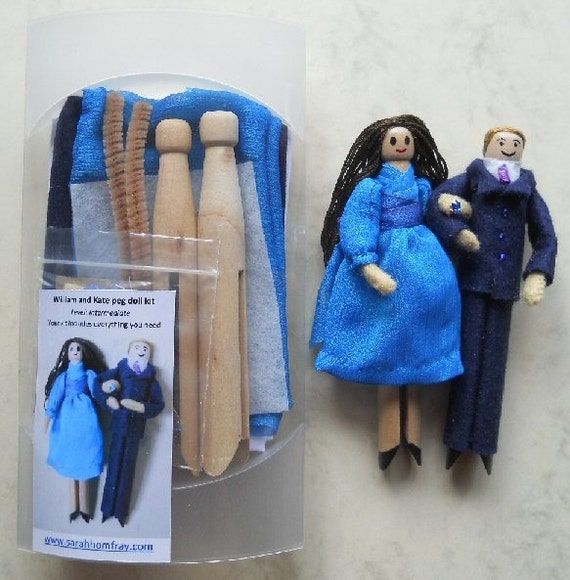 Love. Lots more on her site.
xoxo, Shannon